Sazamtro Season Opening
Sep 30 / Fri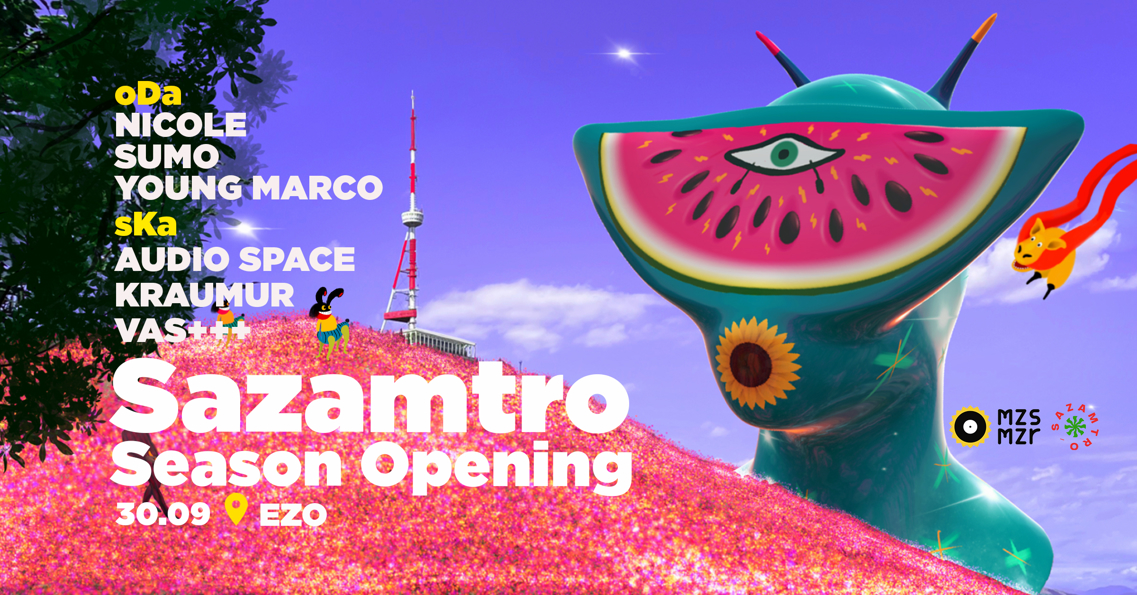 Summer is almost over, giving a way to the coziest Velvet Season. So we would love to enjoy these beautiful moments with you, in a dancing mood.
On September 30th , Sazamtro is starting a new season!
After the summer fun, we meet the fall with great energy and enthusiasm to welcome you once a month in Ezo, with a roller coaster of unforgettable Sazamtro parties.
To multiply the dancing spirit, two stages oDa and sKa, will provide musical tunes and the best moods throughout the season.
Looking forward to seeing you at Sazamtro!
Line up:
oDa:
Nicole
Sumo
Young Marco
sKa:
Audio Space
Kraumur
VAS+++
🇺🇦 All of our events will have a specific beneficiary affected by the ongoing aggressive war against Ukraine
🇺🇦 Громадяни України відвідають захід безкоштовно.
🇺🇦 Ukrainian citizens will attend the event free of charge.
Russian citizens will be able to purchase tickets only from the website, if passing special online face control.