SAZAMTRO Halloween with
Vodkast Records
Oct 28 / Fri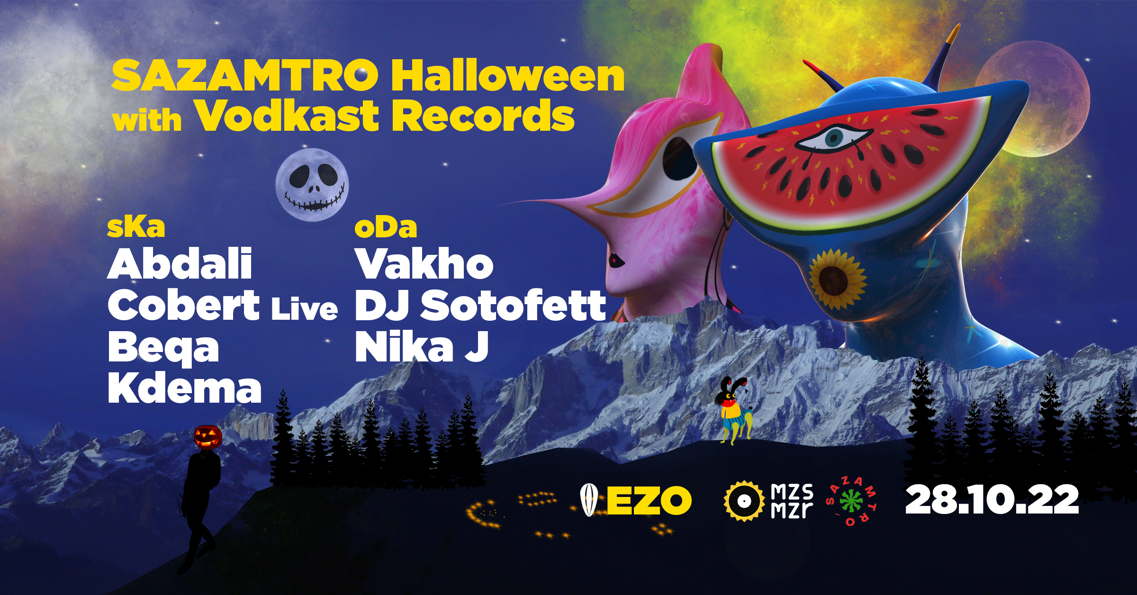 On October 28th, the spirits and magical creatures of our eZo, will come alive to host Sazamtro Halloween Party with Vodkast Records!
To get the Halloween mood rolling, members of Vodkast Records, Vakho an Nika J will perform at oDa stage. They will host a very interesting Norwegian producer, Dj Sotofett.
Along with Mzesumzira's residents Abdali and Kdema, prominent artists of the Georgian electronic scene and friends of Mzesumzira, Beqa and Cobert(Live) will perform at sKa stage.
So, don't forget to choose your costumes, on October 28th, the magic of Halloween will occupy the whole eZo.
Looking forward to seeing you at Sazamtro!
Ticket price:
I basket - 30 ₾
II basket - 40 ₾
III basket - 50 ₾
At the door - 50 ₾

Громадяни України відвідають захід безкоштовно.
Ukrainian citizens will attend the event free of charge.
Russian citizens will be able to purchase tickets only from the website, if passing special online face control.