Sazamtro Invites
Closer Kyiv
Nov 25 / Fri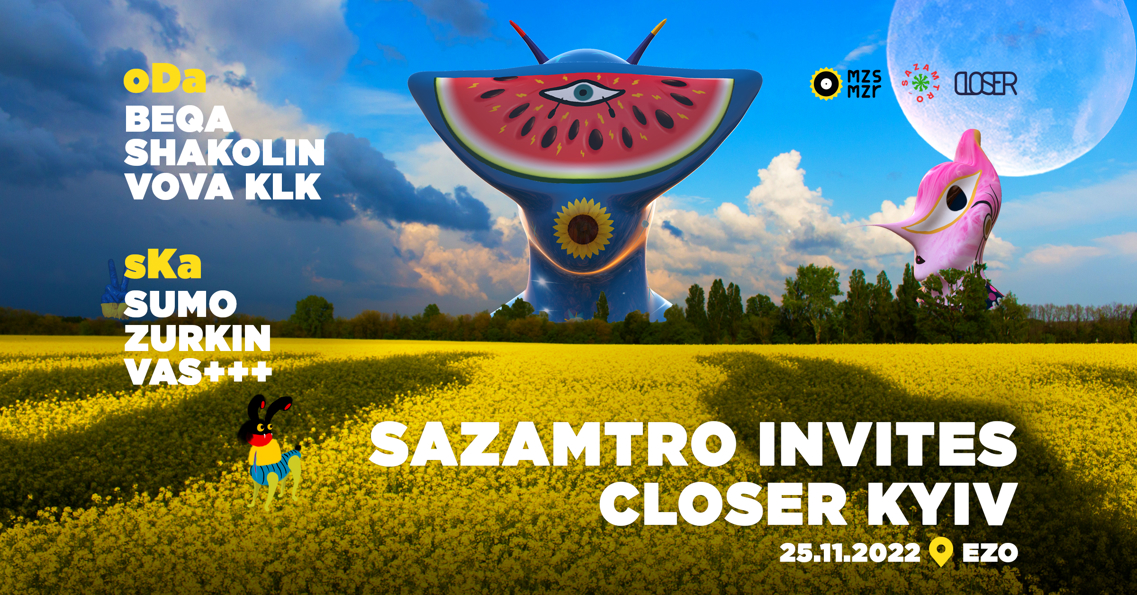 The next guest of Sazamtro event series will be Closer Kyiv, one of the most important representatives of the Ukrainian electronic scene
Closer was founded 9 years ago and has made a great contribution to the development and formation of Ukrainian electronic music culture.
While we continue our lives as usual, people in the cities of Ukraine are still fighting for their lives and freedom. Closer also fights alongside them and despite the difficult economic situation, actively helps the military forces of Ukraine with the money received from the events
But as the war has also been hard for Kiev's underground culture, they also need to fight to survive. That's why we decided to relieve the difficulties surrounding them with the income from the event.
Who, if not the Georgian club scene, understands how important it is to fight for freedom and stand by each other in such times. Join our event on November 25, so we together have the opportunity to support the Ukrainian electronic scene in it's difficult times
Attendance at the event is possible only for users verified on our website www.mzesumzira.com and for those who pass face control at the door.
Tickets:
I Basket - 30 ₾
II Basket - 40 ₾
III Basket - 50 ₾
At the door - 50 ₾
Face and Age control (18+)
Громадяни України відвідають захід безкоштовно.
Ukrainian citizens will attend the event free of charge.
Russian and Belorus citizens will be able to purchase tickets only from the website, if passing special online face control.