Sazamtro Invites Esa | Philou Louzolo | G. Kura | Levi Love Disco | Ika | Generali Minerali | Rydeen
May 06 / Fri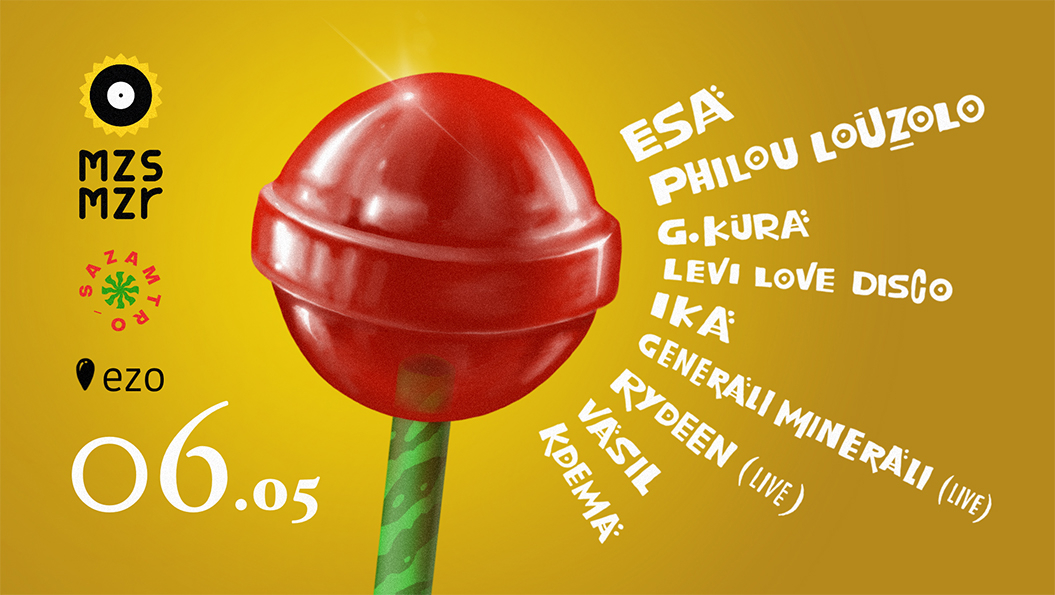 The time for the second Sazamtro Event has come in the month of roses. For the first time in its history and like never before, Ezo is hosting May.
Philou Louzolo and Esa will supply the newly awakened nature with Afro House musical tunes. The second stage with 5 Georgian artists and a completely Georgian lineup will meet the last month of the spring.
With summer approaching, we hope there will be a global warming in the heart of humanity and everything in the world will be fine!
Waiting for you in Ezo, on the Sazamtro!
Line up:
oDa:
- G. Kura
- Esa
- Philou Louzolo
- Levi Love Disco

sKa:
- Ika
- Generali Minerali. (Live)
- Rydeen (Live)
- Vasil
- Kdema
Ticket price:
- I basket - 40 GEL
- II basket - 50 GEL
- III basket - 60 GEL
- At the door - 60 GEL
Громадяни України відвідають захід безкоштовно.
Ukrainian citizens will attend the event free of charge.

Russian citizens will be able to purchase tickets only from the website, after passing special online face control.