Sazamtro Invites Slow Life |
Cecilio

|

Laurine

|

Paolo Mosca

May 13 / Fri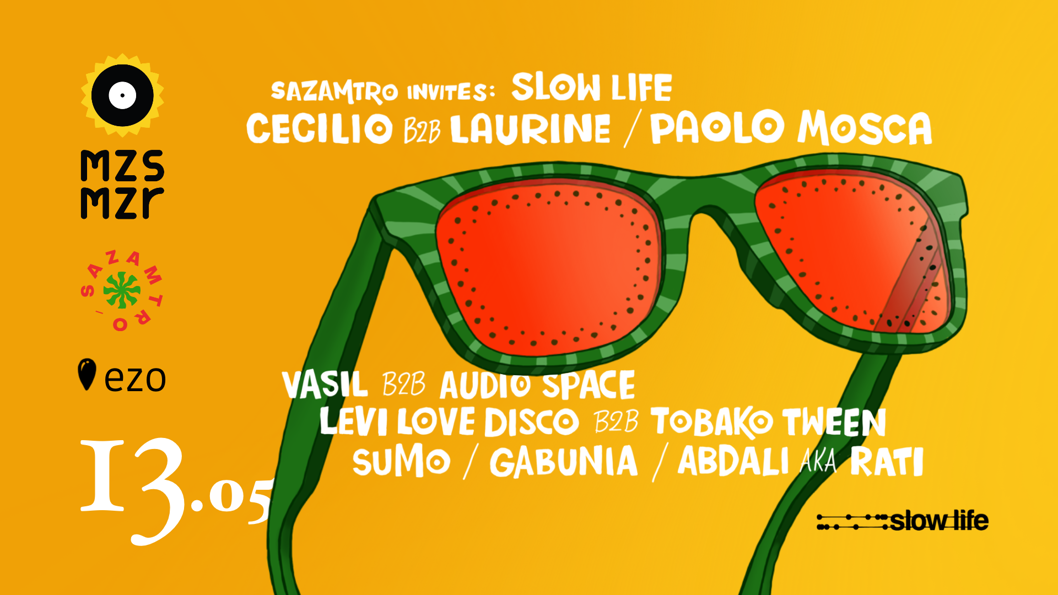 Spring has almost gone, but the sun of joy still shines with all nine eyes. That's why we invite you to Sazamtro to take a look at May once again with pink glasses.
the main figures of the famous Berlin label Slow Life Cecilio, Laurine and Paolo Mosca will give your accelerated hearts the musical rhythm, with a mix of their Italian and Spanish characters and great music.
Guests DJs will be hosted on the main stage by Vasil and Audio Space, and Ska awaits you with a completely Georgian lineup and your favorite artists Levi Love Disco B2B Tobacco Tween, Sumo, Gabunia and Abdali a.k.a Rati.
Do not miss the last event of spring!
Visit Sazamtro!
Ticket price:
- I basket - 40 GEL
- II basket - 50 GEL
- III basket - 60 GEL
- At the door - 60 GEL
Громадяни України відвідають захід безкоштовно.
Ukrainian citizens will attend the event free of charge.

Russian citizens will be able to purchase tickets only from the website, after passing special online face control.