Sazamtro
Season Closing
Jun 17 / Fri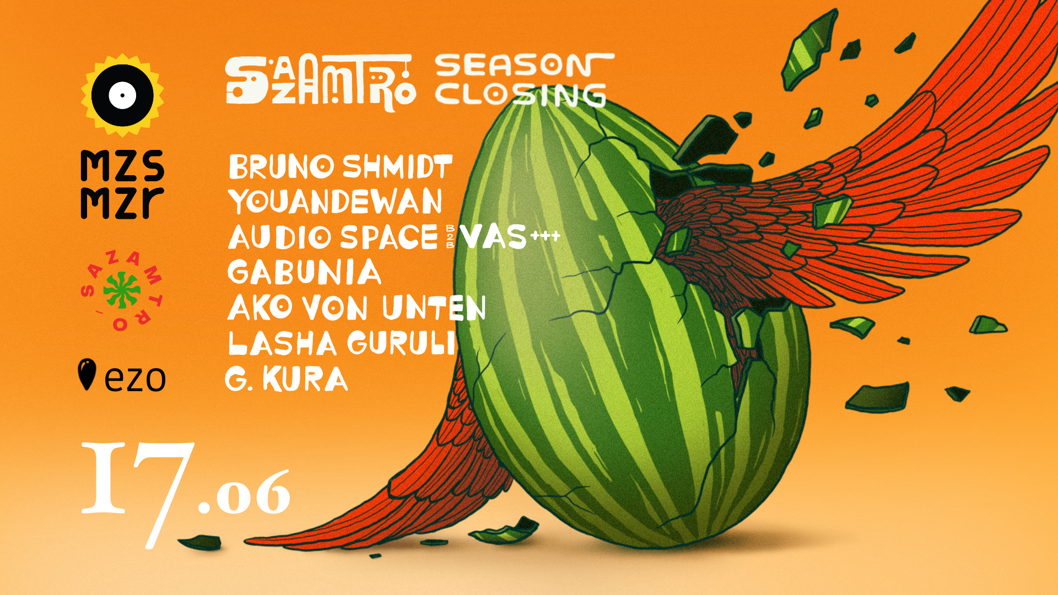 We're now concluding the Sazamtro event series till September getting ready for the eZo festival.
Although the pandemic didn't let us properly shape the Sazamtro series, this season's events were full of love and we want to thank you for the wonderful reunion and fantastic vibes.
Sazamtro season closing will be warmed up by Audio Space and Vas+++ at oDa stage, followed by Bruno Schmidt and Youandewan. sKa will traditionally host the all Georgian line up carried on to the next day.
Finally, the season will be brought to the end by the open air live jam
Audio Space b2b VAS+++ aka Vasil
Youandewan
Bruno Schmidt
Gabunia
Ako Von Unten
Lasha Guruli
G. Kura