Sazamtro Invites Robert Johnson at
eZo
Apr 29 / Fri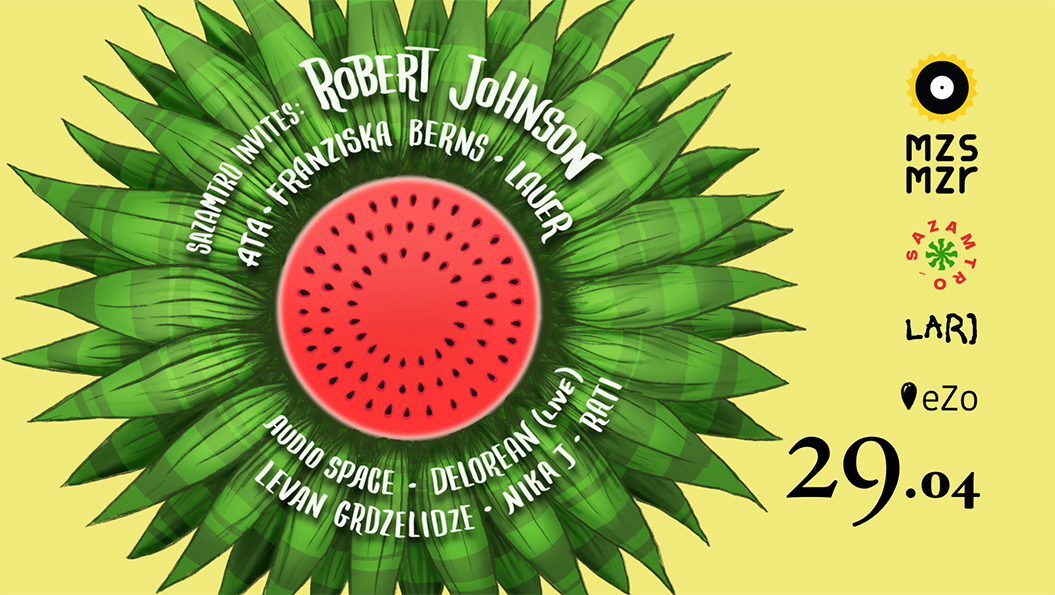 This difficult times in which Ukraine and the whole world live now, we consider it expedient not to stop the movement, to do everything and not to lose hope for the future.
Sazamtro season is back!
A delightfully rounded ball of the wondrous green exterior; that rolled with unparalleled fervor upon any frictionless surface. contains 92% water, 8% sugar and has a cooling effect.
This is a classic definition of watermelon, but the Mzesumzira community is well aware that Watermelon is a tasty treat to beat the heat of the weekends.
Introducing "Sazamtro" series of events, which will be on the menu from April 29 and will make it possible to taste the long-awaited summer musically.
Visit "Sazamtro." Here you will find delicious music that illuminates the dark nights with the rays of the sun and fulfills the unquenchable desire for fun with a refreshing sweetness.
Line up

oDa:
- Nika J
- Ata
- Lauer
- Franziska Berns
sKa:
- Levan Grdzelidze
- Audio Space
- Deloreean (LIVE)
- Rati
Ticket price:
I basket - 40 GEL
II basket - 50 GEL
III basket - 60 GEL
At the door - 60 GEL
Громадяни України відвідають захід безкоштовно.
Ukrainian citizens will attend the event free of charge.
Russian citizens will be able to purchase tickets only from the website, after passing special online face control.