Sazamtro presents
Mzesumzira music night
Jun 10 / Fri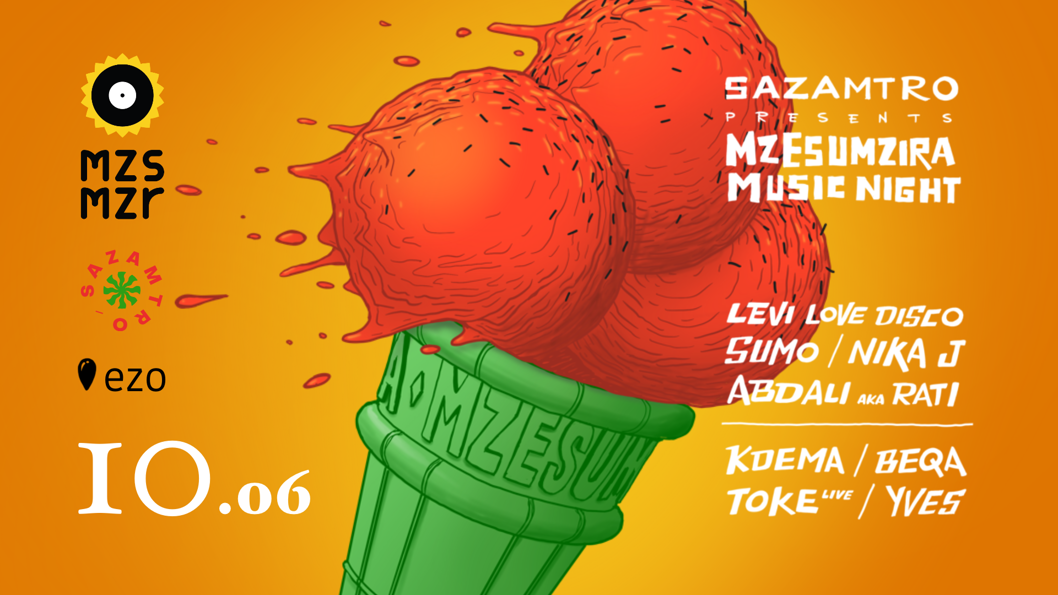 One tiny spring and three wonderful events flashed by. Along with the new memories these nights brought new friends too. Thank you for filling our hearts with positive energy and vibes this spring.

However, summer is still ahead - the season of the sun and the watermelon.
So we cordially invite you to the first ever summer Sazamtro, where desires will be turned into eternal dance.

Music is on standby. Split into two stages, the full Georgian line up leaves no space for boredom.
oDa will be blown away by Mzesumzira residents, while our friends will salute dawn at sKa.

Can't wait to see you at Sazamtro!
Ticket price:
- I basket - 30 GEL
- II basket - 40 GEL
- III basket - 50 GEL
- At the door - 50 GEL
Громадяни України відвідають захід безкоштовно.
Ukrainian citizens will attend the event free of charge.

Russian citizens will be able to purchase tickets only from the website, after passing special online face control.